How InsightEXIT Works
Some of the benefits of using InsightEXIT for your employee exit surveys include:
Real-time access to results.
Flexible survey design.
Helpful tools and tips.
Customization in both survey design and system set-up.
Affordable.
Responsive customer service.
The Dashboard
An easy-to-use portal to manage your employee exit surveys with a real-time snapshot of key stats and data.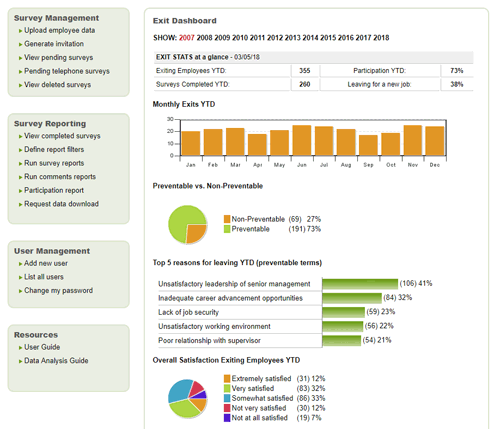 At this secure site you can:
Invite departing employees to complete an exit survey. Monitor the progress of invitations, including both participation and completion rates.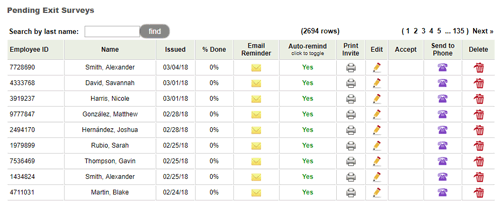 Review individual survey results online and save offline in PDF format.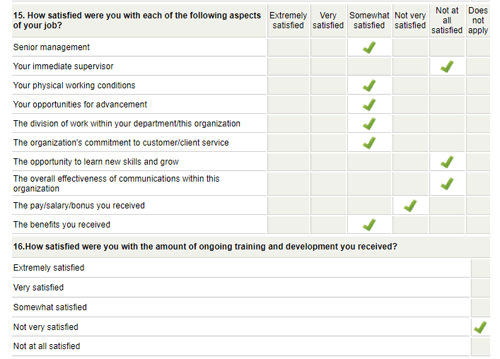 Produce reports based on specific data filters.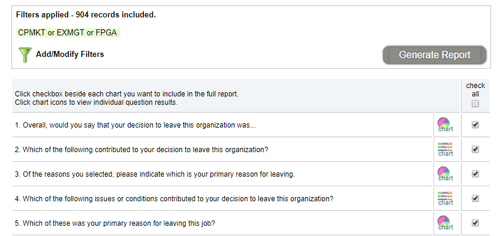 Reports are clear, concise and easy to run, print or save as PDFs.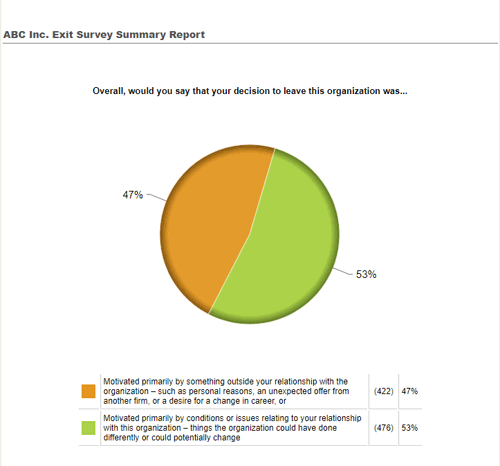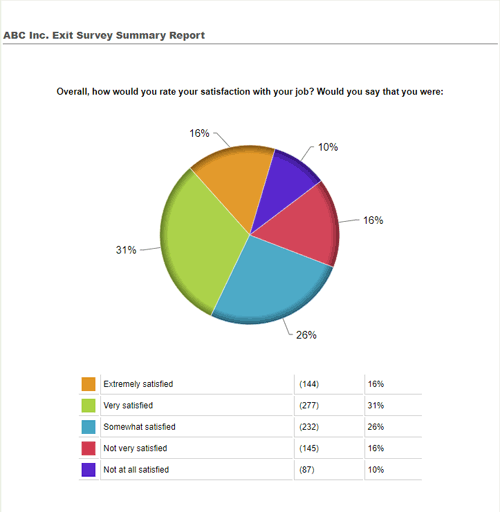 Exit Survey Benefits
There are a number of benefits that come from having a systematic process for conducting employee exit surveys. Following the same exit process throughout your organization and having ready access to your exit survey results means that your organization should be able to:
To increase retention and reduce employee turnover.
To increase employee satisfaction, engagement and morale.
To increase employee productivity.
To manage and mitigate the risks of employee departures.
To evaluate how well the expectations set when new employees join your organization are met in practice.
To save money by reducing human capital costs related to turnover.
To understand the factors that drive employees to leave.
To identify problem supervisors who could lead to repeat turnover.
To identify other barriers to job satisfaction.
Move towards becoming an "employer of choice" and a place that voluntarily exit employees could recommend to others.
Employee Exit Survey Analysis Guide
Collecting exit survey data is not helpful if you are unable to undertake specific action in response to the results that will help reduce turnover and improve overall job satisfaction at your organization. In order to achieve these important goals, we provide you with an Exit Survey Analysis Guide. This guide includes the following information: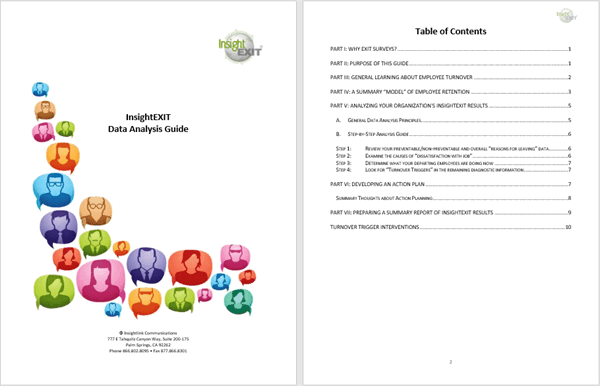 For more
information on pricing
or a guided demo of the system, contact Lynn Gore at 1-866-802-8095 x 705 or
lgore@insightlink.com