Why Do Employees Leave?
When employees quit their jobs, they usually fall into one of two categories: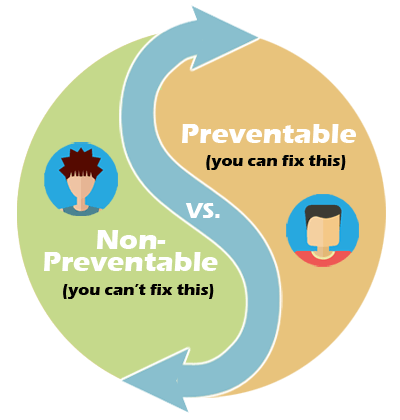 Preventable Exits
This is the turnover you should be worried about because these employees didn't have to leave.
These departures are costing your organization real money.
Non-Preventable Exits
These employees usually leave for personal reasons, family reponsibilities or other changes in their lives that you cannot control.
Why Use InsightExit for Employee Exit Surveys?
Until you know what drives turnover at your organization, you can't know how to fix it. Guessing won't help. InsightEXIT clearly defines the proportion of preventable and non-preventable exits and, even more critically, the reasons behind your preventable turnover.
Call us at
1-866-802-8095 x705
or email
info@insightlink.com
for more information.
Most Recent 4Cs Blog Posts
We are committed to sharing our knowledge and experience with you. Keep up with the latest news and trends in employee engagement
here
.
The Impact of Coworking Spaces on Employee Productivity and Satisfaction
Friday, September 15, 2023
---
Strategies To Build Training Opportunities for Remote Software Developers
Friday, September 8, 2023
---
Why are workplace safety inspections important?
Wednesday, September 6, 2023
---
Decoding Stock Performance's Influence on Employee Retirement Plans
Thursday, August 31, 2023
---
Why You Should Never Mix Scales in Your Employee Survey
Thursday, August 24, 2023
---
Avoid These Common Mistakes When Creating an Employee Survey
Thursday, August 24, 2023
---
How a Great Break Room Can Improve Your Office Culture
Wednesday, August 23, 2023
---